Tor UK acquires two mysteries set in a magical Scotland by T. L. Huchu
Tor, an imprint of Pan Macmillan, is delighted to reveal its acquisition of The Mystery at Dunvegan Castle by T. L. Huchu, plus a further novel in this darkly magical series. Publisher Bella Pagan acquired world rights to both 'Edinburgh Nights' titles via Jamie Cowen, The Ampersand Agency. And both books will feature resourceful magician-in-training Ropa Moyo. Huchu's first novel in the series, The Library of the Dead, won Best Novel at the Nommo Awards last month courtesy of the African Speculative Fiction Society.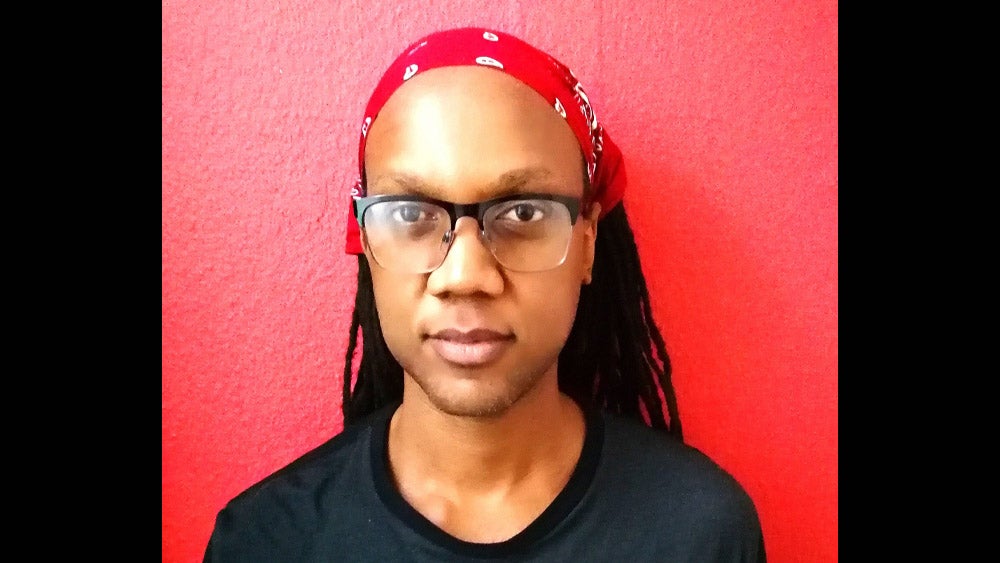 In Huchu's next novel we follow Ropa Moyo, no stranger to magic or mysteries. But she's still stuck in an irksomely unpaid internship. So she's thrilled to attend a magical convention at Dunvegan Castle, on the Isle of Skye, where she'll rub elbows with eminent magicians. For Ropa, it's the perfect opportunity to finally prove her worth. Then a librarian is murdered and a precious scroll stolen. Suddenly, every magician is a suspect, and Ropa and her allies investigate. Trapped in a castle, with suspicions mounting, Ropa must contend with corruption, skulduggery and power plays. Time to ask for a raise?
Ben Aaronovitch has said of the series: 'Tendai's alternative Edinburgh becomes more real and more exciting with every book. An artful combination of magic, history and imagination wrapped up in an engaging story.' And Publishers Weekly loved The Library of the Dead: 'expertly blending elements of Zimbabwean and Scottish culture, Huchu's occult thriller is as entertaining as it is thought-provoking.'
The Edinburgh Nights series is perfect for fans of Ben Aaronovitch's Rivers of London, Genevieve Cogman's Invisible Library series, and those who love Netflix's Stranger Things. Tor UK will publish The Mystery at Dunvegan Castle in Summer 2023, with an untitled fourth book to follow in Summer 2024. Tor US will also be publishing both books. 
T. L. Huchu says: 'Ropa Moyo's adventures are a lot of fun to write, and in the next two we're ratcheting up the stakes. Various series threads are coming together as our hero faces off against newer, badder villainous villains and makes even more surprising discoveries. Readers following the series will surely get certain questions answered as we round off quite a few arcs. It's been so exciting working with Team Tor on this project, and I'm exhilarated we're back together on the rollercoaster as we hurtle through demonic knots and headchoppers.'
 Bella Pagan comments: 'Tendai writes witty, fast-paced fiction packed with fiendish twists and turns. His magical world springs into vivid life on the page, and once you've met the whip-smart Ropa, you won't ever want to leave. I'm thrilled to be publishing more of these wonderful books.'  
About the author
T. L. Huchu is a writer whose short fiction has appeared in publications such as Lightspeed, Interzone,   Analog Science Fiction and Fact and elsewhere. The Library of the Dead won Best Novel at the Nommo Awards, presented by the African Speculative Fiction Society. And his work has also been short-listed for the Caine Prize and the Grand Prix de l'Imaginaire. Between projects, he translates fiction from Shona into English and the reverse. He is the author of the Edinburgh Nights series. 
About Tor UK
Pan Macmillan's Tor imprint has a reputation for out-of-this-world fiction in the UK and beyond. And it was shortlisted for Best Imprint at the British Book Awards in 2022. Pan Macmillan publishes speculative fiction authors including Douglas Adams, Olivie Blake, Zen Cho, Genevieve Cogman, Peter F. Hamilton, Lucy Holland, TJ Klune, Freya Marske, Arkady Martine, Shelley Parker-Chan, Christopher Paolini, John Scalzi and Adrian Tchaikovsky.

www.panmacmillan.com/tor
About Pan Macmillan
Pan Macmillan is the UK general book publishing arm of the Macmillan Group, which operates in over 70 countries.  Its imprints include Macmillan, Mantle, Pan, Picador, Bluebird, Tor, Macmillan Children's Books, Macmillan Collectors Library, Kingfisher, Campbell Books, Two Hoots and Macmillan Digital Audio. Pan Macmillan was named Publisher of the Year at The British Book Awards in 2015, 2017 and 2020.

panmacmillan.com