Tor UK acquires two magnificent novels by master storyteller Adrian Tchaikovsky
Tor, an imprint of Pan Macmillan, is thrilled to announce the acquisition of two stunning science fiction novels by Adrian Tchaikovsky – the Arthur C. Clarke Award-winning author of Children of Time. Publisher Bella Pagan acquired world rights to both titles, via Simon Kavanagh at the Mic Cheetham Agency. In the first ambitious adventure, we follow a political dissident as he's exiled from a corrupt Earth to a remote prison planet.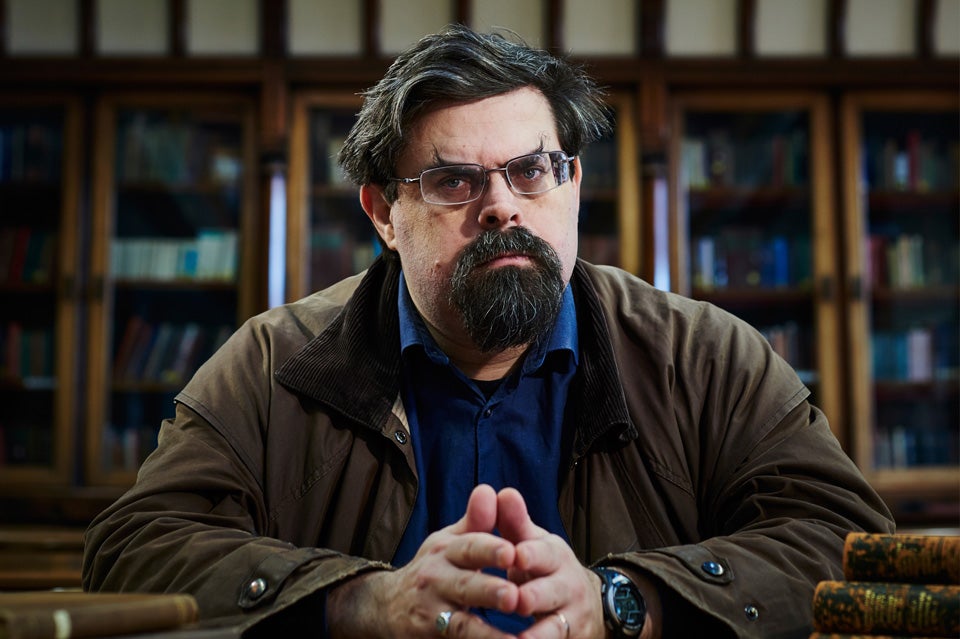 Professor Arton Daghdev studies alien life. He also vehemently opposes Earth's oppressive government. And when he's arrested for his views, he's sentenced to labour on the mysterious world of Kiln. Once there, an accident sees him and a work group abandoned in the planet's outback, where they are infected by alien botany. As they struggle back to base, the boundaries between now and the past become unreliable; fluid. Even the landscape shifts and changes. Yet if Arton can retain his sanity, he may discover just why the ruins in the planet's interior were abandoned – and where their lost builders are now. He might carry these dangerous secrets back to Earth. But he won't be the same man who left.
Christopher Paolini described Tchaikovsky as 'one of the most interesting and accomplished writers in speculative fiction' and the Guardian has named him 'the break-out star of contemporary British SF.' And these fresh adventures will set a new standard in imaginative storytelling for readers everywhere. 
Tchaikovsky's extraordinary novels are sophisticated and thoughtful, combining the grandest of ideas with powerful story arcs and incredible characters. These new novels will be perfect for fans of Andy Weir, Stephen Baxter and Stanislaw Lem's Solaris. Tor UK will publish the first novel in Autumn 2023.
Adrian Tchaikovsky says: 'This book gave me the chance to explore two particular SF interests of mine in very new ways. Speculative biology and social upheaval are the two key themes of Arton's journey as he navigates the brutal prison camp and the tangled alien biosphere. All the while trying to solve the puzzle of a baffling and vanished alien civilization. It's an intense book full of the weird, the oppressive and the revelatory.'
Bella Pagan comments: 'Reading a Tchaikovsky novel is an experience like no other. The breadth of his imagination will leave you awestruck, as he unfolds worlds within worlds. But you'll also be swept away by his relatable, complex characters as they navigate the grand adventures in store. These new books will be Adrian's best yet, as his storytelling goes from strength to strength.' 
About the author
Adrian Tchaikovsky was born in Woodhall Spa, Lincolnshire, has practised law and now writes full time. He's also studied stage-fighting, perpetrated amateur dramatics and has a keen interest in entomology and table-top games.
Adrian is the author of the critically acclaimed Shadows of the Apt series, the Echoes of the Fall series and other novels, novellas and short stories. Children of Time won the prestigious Arthur C. Clarke Award, Children of Ruin and Shards of Earth both won the British Science Fiction Award for Best Novel, Doors of Eden won the Sidewise Award for Best Novel and The Tiger and the Wolf won the British Fantasy Award for Best Fantasy Novel.
About Tor UK
Pan Macmillan's Tor imprint has a reputation for out-of-this-world fiction in the UK and beyond. And it was shortlisted for Best Imprint at the British Book Awards in 2022. Pan Macmillan publishes speculative fiction authors including Douglas Adams, Olivie Blake, Zen Cho, Genevieve Cogman, Peter F. Hamilton, Lucy Holland, TJ Klune, Freya Marske, Arkady Martine, Shelley Parker-Chan, Christopher Paolini, John Scalzi and Adrian Tchaikovsky.
About Pan Macmillan
Pan Macmillan is the UK general book publishing arm of the Macmillan Group, which operates in over 70 countries.  Its imprints include Macmillan, Mantle, Pan, Picador, Bluebird, Tor, Macmillan Children's Books, Macmillan Collectors Library, Kingfisher, Campbell Books, Two Hoots and Macmillan Digital Audio. Pan Macmillan was named Publisher of the Year at The British Book Awards in 2015, 2017 and 2020.