Tor UK acquires Travis Baldree's cosy slice-of-life fantasy
Tor, an imprint of Pan Macmillan, is thrilled to announce the acquisition of Legends & Lattes by Travis Baldree, plus a further standalone fantasy. Assistant Editor Georgia Summers acquired world rights via Stevie Finegan at the Zeno Literary Agency. This is a charming and heartwarming slice-of-life fantasy, with a shot of adventure and frothy romance.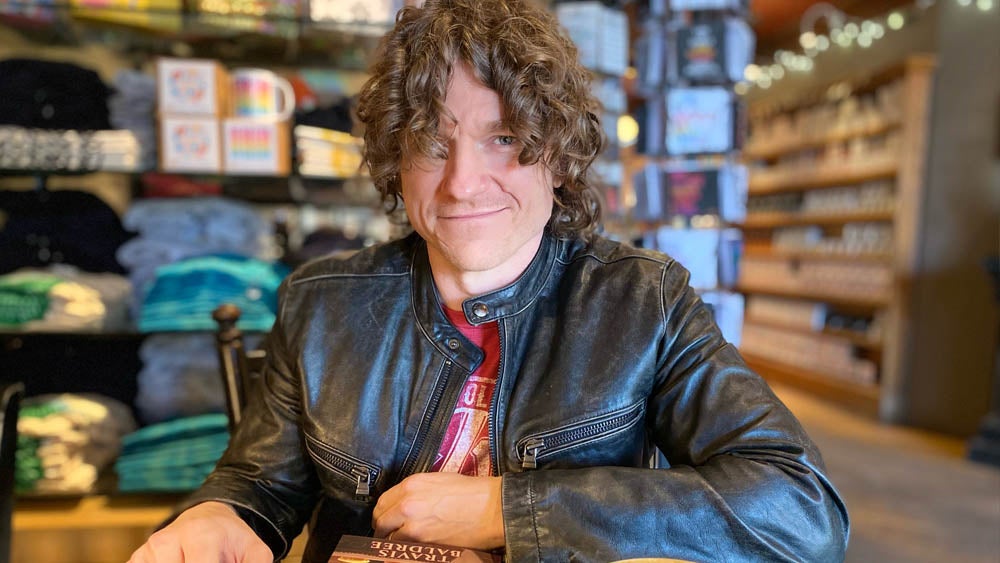 After decades of raising hell, Viv the orc barbarian is finally hanging up her sword for good. She's set her sights on a new dream – one that involves pulling more shots than punches. Armed with hope and a hard-earned secret, she plans to open the first coffee shop in Thune. But Thune has a shady underbelly that keeps goading Viv to take up her sword once more. And Viv's adventuring past isn't so eager to leave her behind – or the fabled piece of loot she took with her.
Legends & Lattes is for those who love TJ Klune's The House in the Cerulean Sea, Katherine Addison's The Goblin Emperor and Genevieve Cogman's Invisible Library series. Tor UK will publish in December 2022.
Travis Baldree says: "When I wrote Legends & Lattes, what began as a cozy little fantasy book became a quiet expression of my need for kindness and hope and community. What I didn't anticipate was how strongly that need was mirrored in others, which unexpectedly made this the most rewarding thing I've ever done. The response has been overwhelming and warm. I'm so excited to be working with Georgia and Tor UK to bring the book to those who might be craving this exact thing. (You have my sincere advance apologies for the craving for cinnamon rolls.)"
 Georgia Summers comments: "I totally fell in love with Travis' world of swords and sorcery, but also coffee shops and cinnamon buns. And there's so much joy in Viv's journey, as she rediscovers herself with the help of some endearing friends. This is perfect for anyone looking for a cosy and heartfelt read in these challenging times."

About the author
Travis is a full-time audiobook narrator who has lent his voice to hundreds of stories. Before that, he spent decades designing and building video games like Torchlight, Rebel Galaxy, and Fate. Apparently, he now also writes books. He lives in the Pacific Northwest with his very patient family and their small, nervous dog. He is the author of Legends & Lattes.
About Tor UK
Pan Macmillan's Tor imprint has a reputation for out-of-this-world fiction in the UK and beyond. Pan Macmillan publishes speculative fiction authors including Douglas Adams, Olivie Blake, Zen Cho, Genevieve Cogman, Peter F. Hamilton, Lucy Holland, TJ Klune, Freya Marske, Arkady Martine, Naomi Novik, Shelley Parker-Chan, Christopher Paolini, John Scalzi and Adrian Tchaikovsky.

www.panmacmillan.com/tor
About Pan Macmillan
Pan Macmillan is the UK general book publishing arm of the Macmillan Group, which operates in over 70 countries.  Its imprints include Macmillan, Mantle, Pan, Picador, Bluebird, Tor, Macmillan Children's Books, Macmillan Collectors Library, Kingfisher, Campbell Books, Two Hoots and Macmillan Digital Audio. Pan Macmillan was named Publisher of the Year at The British Book Awards in 2015, 2017 and 2020.

www.panmacmillan.com