Tor UK Acquires Three Magical TJ Klune Novels
Pan Macmillan's Tor imprint is thrilled to announce the acquisition of Under the Whispering Door, The House in the Cerulean Sea and one further standalone novel by American author TJ Klune. Publishing Director Bella Pagan acquired UK and Commonwealth Rights from Tor US.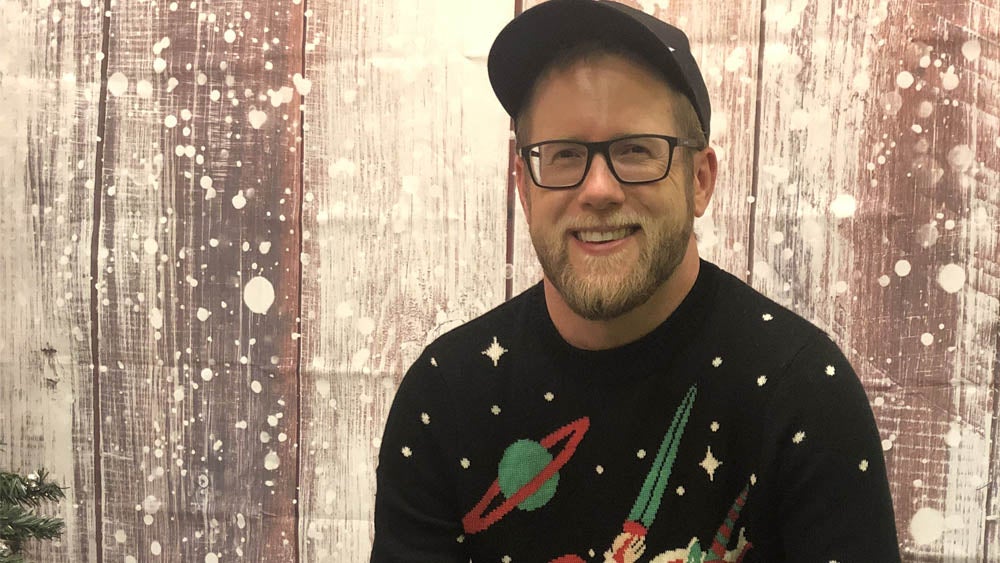 Whimsical, heart-warming and heart-breaking, Under the Whispering Door is an uplifting story of a modern-day Scrooge who is outraged to find himself dead. But Wallace is given a week's grace to embrace everything he was missing in life. The House in the Cerulean Sea follows Linus Baker, a case worker sent to assess a magical orphanage. Its dangerous children could bring about the end of everything – or be the family Linus had always wanted. 
The Washington Post said The House in the Cerulean Sea 'was likely to cause heart-swelling,' V.E. Schwab said 'I loved it . . . like being wrapped up in a big gay blanket' and Charlaine Harris described it as 'a beautiful book'. 
These novels will be must-reads for those who love the rich characterisation and beautiful storytelling of Fredrik Backman, Becky Chambers and Natasha Pulley. 
Under the Whispering Door will be published in hardback this autumn by Tor UK and Tor US. Tor UK will publish The House in the Cerulean Sea in paperback this December.
TJ Klune says: 'I'm so thrilled to be partnering with Tor UK to bring my books to new readers. Like me, Tor UK believes in the power of queer narratives, and supports the queer creators behind them. Our stories – like stories from all marginalized communities – matter now more than ever.'

Bella Pagan comments: 'TJ Klune's poignant novels are a delight in these difficult times. TJ writes with warmth, humour and empathy and I feel both happy and privileged to be publishing him in the UK.'
About the author
TJ Klune is a Lambda Literary Award-winning author (Into This River I Drown) and an ex-claims examiner for an insurance company. His novels include the Green Creek series, The House in the Cerulean Sea and The Extraordinaries. Being queer himself, TJ believes it's important – now more than ever – to have accurate, positive, queer representation in stories. 
About Pan Macmillan
Pan Macmillan is the UK general book publishing arm of the Macmillan Group, which operates in over 70 countries.  Its imprints include Macmillan, Mantle, Pan, Picador, Bluebird, Tor, Macmillan Children's Books, Macmillan Collectors Library, Kingfisher, Campbell Books, Two Hoots and Macmillan Digital Audio. Pan Macmillan was named Publisher of the Year at The British Book Awards in 2015, 2017 and 2020. 
About Tor UK
Pan Macmillan's Tor imprint has a reputation for out-of-this-world fiction in the UK and beyond. Pan Macmillan's speculative fiction authors include Douglas Adams, Zen Cho, Genevieve Cogman, Peter F. Hamilton, Lucy Holland, Arkady Martine, Naomi Novik, Christopher Paolini, John Scalzi and Adrian Tchaikovsky.