Tor UK acquires five fantastic queer-positive titles by TJ Klune
Tor, an imprint of Pan Macmillan, is delighted to announce the acquisition of The Green Creek quartet and The Bones Beneath My Skin by TJ Klune. Publishing Director Bella Pagan acquired UK and British Commonwealth rights with audio from Deidre Knight at The Knight Agency.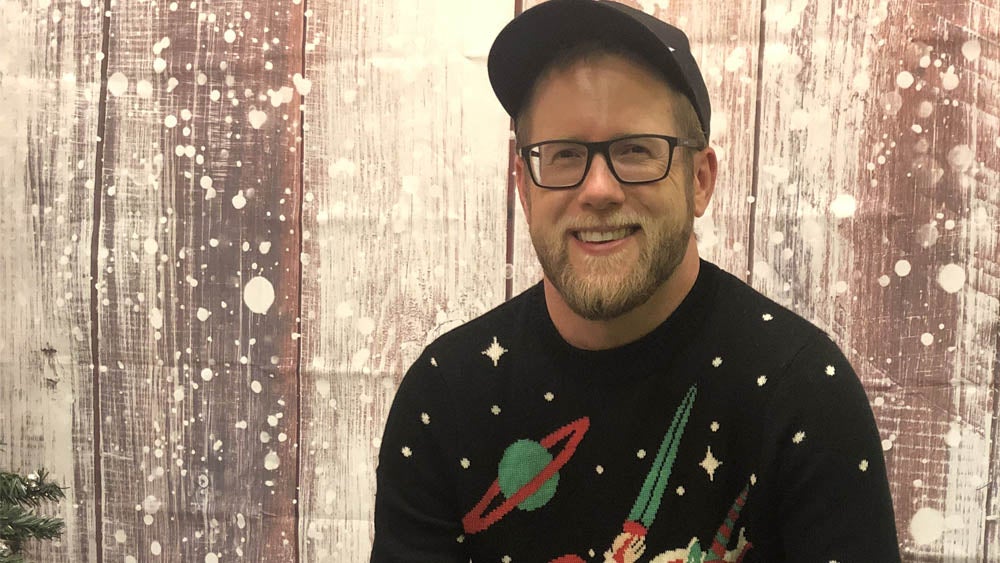 The Green Creek quartet is an enthralling queer romance series with a speculative fiction spin. It follows the vibrant Bennett werewolf pack, as they fall in and out of love – and fight those who would take everything from them. Wolfsong (book one) tells the story of Ox, who discovers the Bennett's secret at seventeen and enters a turbulent world of love, loss and hope. It's a story that will rock his whole world. 
In The Bones Beneath My Skin we meet Nate Cartwright after he's lost everything. With nothing left to lose, he heads for his family's summer cabin to regroup. But there, he finds an extraordinary little girl and her companion. However, Artemis Darth Vader – as she calls herself – is far more than she appears. Nate finds he'll do anything to protect Artemis, as shadowy forces gather seeking to control her. 
TJ's extraordinary speculative fiction stories focus on themes of found family, heartbreak, hope and redemption – with compelling queer characters who'll keep you rivetted until the final page. These new Tor UK acquisitions were previously published via a small US press.
Tor UK will be publishing Wolfsong in HB in the Autumn of 2022 with its sequels to follow. The Bones Beneath My Skin will be published in hardback after this. However, ebook editions of all books will be available this year from Tor UK. Klune's hugely popular The House on the Cerulean Sea and Under the Whispering Door are both available now. 
TJ Klune says: "I'm ecstatic to be partnering with Tor UK to bring five books from my back catalogue to a brand-new audience. The four-book Green Creek Series and The Bones Beneath My Skin are all action-packed adventures unlike anything else I've written. But while there might be an explosion or two more than normal, these books are, at their core, stories about chosen families, queer love, and the lengths people will go to in order to protect those they care for. And to my long-time readers who have been on these adventures with me before, I hope you'll join me in welcoming a new audience to the pack and will help me show them why our songs will always be heard."
 Bella Pagan comments: "I've come to adore TJ's heartfelt writing and these books are no exception. Wolfsong is a complete page-turner. But as well as offering excitement, drama and fun, it also contains heartbreak and yearning – delivering a powerful message about the complexities of love and how it feels to belong."


About the author
​TJ Klune is author of New York Times and USA Today bestsellers The House in the Cerulean Sea and Under the Whispering Door. Other titles include The Extraordinaires and many more. Being queer himself, TJ believes it's important – now more than ever – to have accurate, positive, queer representation in stories. TJ Klune has also won the Lambda Literary Award for Best Gay Romance. 
About Tor UK
Pan Macmillan's Tor imprint has a reputation for out-of-this-world fiction in the UK and beyond. Reflecting this, Tor UK has been shortlisted for imprint of the year at the British Book Trade Awards 2022, with winners to be announced in May. 
Pan Macmillan publishes fantastic speculative fiction authors including Douglas Adams, Olivie Blake, Zen Cho, Genevieve Cogman, Peter F. Hamilton, Lucy Holland, TJ Klune, Freya Marske, Arkady Martine, Naomi Novik, Shelley Parker-Chan, Christopher Paolini, John Scalzi and Adrian Tchaikovsky. 
About Pan Macmillan
Pan Macmillan is the UK general book publishing arm of the Macmillan Group, which operates in over 70 countries.  Its imprints include Macmillan, Mantle, Pan, Picador, Bluebird, Tor, Macmillan Children's Books, Macmillan Collectors Library, Kingfisher, Campbell Books, Two Hoots and Macmillan Digital Audio. Pan Macmillan was named Publisher of the Year at The British Book Awards in 2015, 2017 and 2020.