Pan Macmillan shortlisted in seven categories at The British Book Awards 2023
Pan Macmillan has been shortlisted in seven categories at this year's British Book Awards (aka The Nibbies), 'a celebration of books and all who make them'.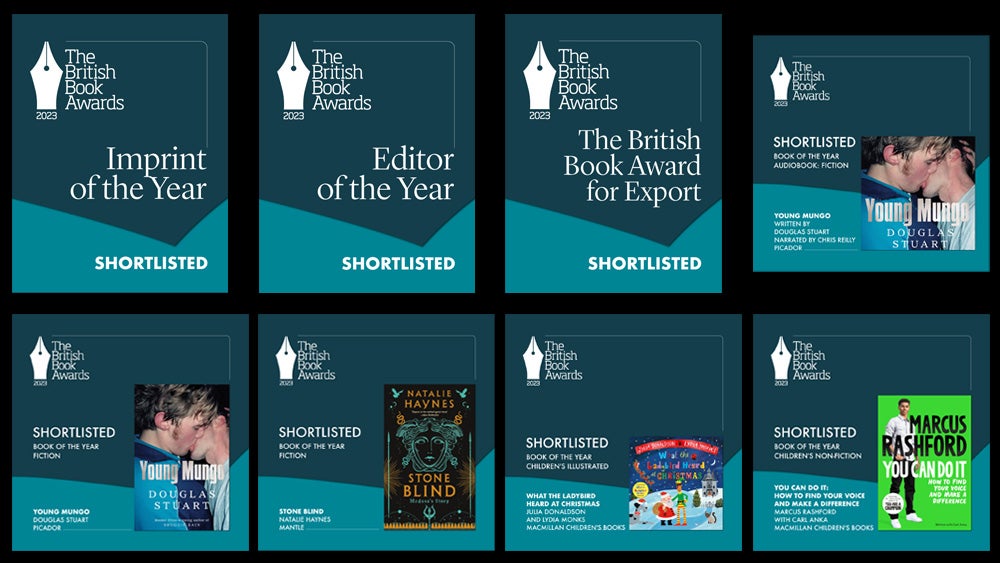 The shortlistings include four nominations in the highly-competitive book of the year categories.
Stone Blind by Natalie Haynes (Mantle) - a gripping feminist retelling of the Medusa myth - is in the running for the fiction prize along with Young Mungo (Picador), Douglas Stuart's dazzling second novel that follows the success of his debut, Booker prize winning Shuggie Bain. Young Mungo is also shortlisted for the accolade of Audio Book of the Year: Fiction.
What the Ladybird Heard at Christmas by Julia Donaldson and Lydia Monks (Macmillan Children's Books) has been shortlisted in the children's illustrated category for book of the year and overall 2022 book of the year winners Marcus Rashford and Carl Anka have been shortlisted for children's non-fiction book of the year for You Can Do It: How to Find Your Voice and Make a Difference (Macmillan Children's Books). 
Tor - Pan Macmillan's imprint that specialises in out-of-this-world speculative fiction - has also twice been recognised in the awards' trade categories for imprint of the year and editor of the year, with a nod to publisher Bella Pagan.
Finally, the company has also been shortlisted for the British Book Award for Export. 
The winners will be announced at a ceremony on 15th May 2023. The celebrations will return to Grosvenor House on Park Lane (London) and a livestream will be available online for those not able to attend in person.