From the Gruffalo Cave and to the Family Tree: Staying home with your favourite characters
From the Gruffalo Cave and to the Family Tree: Staying home with your favourite characters
The UK's number one picture book pair respond to the national crisis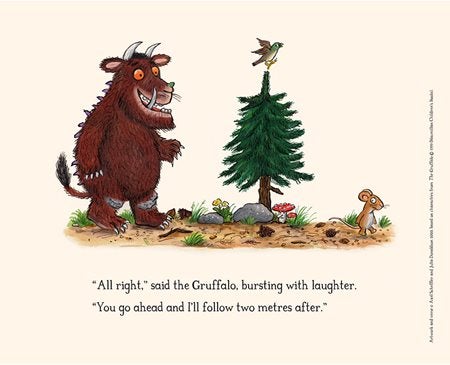 In response to the COVID-19 crisis, the UK's number one picture book pair have been inspired to create an extraordinary set of twelve illustrations and verses to help share important messages about staying safe and to help lighten the spirits of families everywhere.
Whether it is the Gruffalo maintaining a two metre distance whilst following the Mouse or Stick Man keeping fit at home with his family, Axel and Julia have reimagined many of the much-loved characters and worlds from their books.
Many families are finding comfort in reading Julia and Axel's books together. Children and adults alike will relate to their new pictures and the messages will be a helpful talking point for little ones.
Axel Scheffler says: "Being stuck at home like everyone else, I wondered what would happen to the characters of our books in times of coronavirus and whether they could pass on any helpful tips. I asked Julia whether she could write some little verses to go with the pictures and she did. They are meant as some light-hearted relief in these hard times for many families and a little 'hello' from us to our readers and fans. We are thinking about everyone and wishing everyone well."
Julia Donaldson says: "I was delighted by Axel's idea to reimagine our characters during this difficult time for everyone. I hope that these new pictures and verses provide some enjoyment as well as, perhaps, helping our young readers understand some of the things that everyone can do to stay safe.
To everyone at home – we send our best wishes and hope you keep well."