Tor UK acquires sensational new books by Jennifer L. Armentrout: queen of 'romantasy'
Tor, an imprint of Pan Macmillan, is thrilled to announce the acquisition of Fall of Ruin and Wrath, plus sequel, by Jennifer L. Armentrout. Publisher Bella Pagan acquired UK and British Commonwealth rights, excluding Canada, with audio from Chris Scheina at Tor US.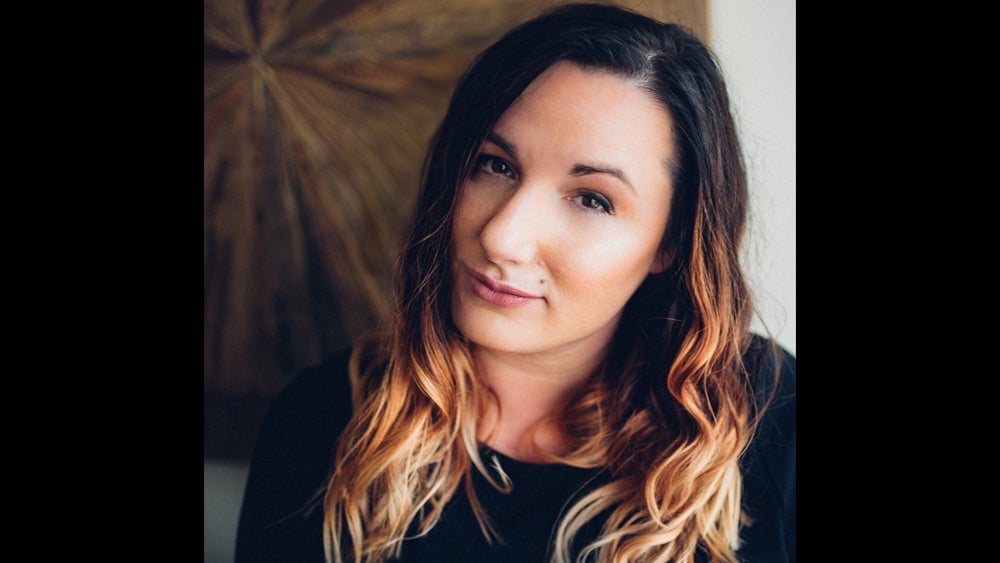 Jennifer L. Armentrout, author photograph @ Franggy Yanez

Breathtaking suspense and scorching romance meet in this immersive new fantasy. We enter a world destroyed by gods long ago. Nine cities were spared, each now ruled by a guardian who feeds on mortal pleasure. Calista can see the future and sense lies, priceless talents to the power-hungry – so she lives hidden as a Baron's courtesan. Then her intuition leads her to save a traveling prince in dire trouble. Yet the voice inside her blazes with warning as well as promise. Today he'll bring her joy. One day, he'll be her doom. 
Romantic fantasy, or romantasy, is a key Booktok trend – and Jennifer L. Armentrout is leading the pack alongside authors such as Sarah J. Maas and Katee Robert. Jennifer is a No.1 New York Times bestseller and the 16th most followed author on all of Goodreads worldwide, along with Colleen Hoover, Stephen King and Brandon Sanderson.

Jennifer Armentrout says: 'I'm beyond thrilled to be working with Tor UK for the release of Fall of Ruin and Wrath.  Having a UK publisher to reach international readers is such an amazing opportunity. I can't wait for readers to meet Calista and Thorne and explore the world of FORAW.'
Bella Pagan comments: 'This incredible book simmers with intrigue, passion and high-stakes drama. Jennifer can write romantic tension like no one else, and her words absolutely spark off the page! I couldn't be more delighted to publish her at Tor UK. New readers and Armentrout fans alike will be completely swept away by this latest triumph.'  
Tor UK will be publishing Fall of Ruin and Wrath in Autumn 2023 to match the Tor US publication dates, and it will be a leading title for the imprint. 
About the author
Jennifer L. Armentrout is a No.1 New York Times and No.1 International Bestselling author and lives in Shepherdstown, West Virginia. When she's not hard at work writing, she spends her time reading, watching bad zombie movies, pretending to write and hanging out with her husband and her small menagerie. This includes her Border Collie Artemis, and her Border Jack, Apollo. Also, six judgmental alpacas, two rude goats and five fluffy sheep. In early 2015, Jennifer was diagnosed with retinitis pigmentosa, a group of rare genetic disorders that involve a breakdown and death of cells in the retina, eventually resulting in vision loss, among other complications. Due to this diagnosis, educating people on the varying degrees of blindness has become another passion for her, right alongside writing, which she plans to do for as long as she can. Her dreams of becoming an author started in algebra class, where she spent most of her time writing short stories.
www.jenniferlarmentrout.com
About Tor UK
Pan Macmillan's Tor imprint has a reputation for out-of-this-world fiction in the UK and beyond. Reflecting this, Tor UK was shortlisted for imprint of the year at the British Book Trade Awards 2022. Pan Macmillan publishes fantastic speculative fiction authors including Douglas Adams, Olivie Blake, Zen Cho, Genevieve Cogman, Peter F. Hamilton, Lucy Holland, TJ Klune, Freya Marske, Arkady Martine, Naomi Novik, Shelley Parker-Chan, Christopher Paolini, John Scalzi and Adrian Tchaikovsky.
www.panmacmillan.com/tor
About Pan Macmillan
Pan Macmillan is the UK general book publishing arm of the Macmillan Group, which operates in over 70 countries.  Its imprints include Macmillan, Mantle, Pan, Picador, Bluebird, Tor, Macmillan Children's Books, Macmillan Collectors Library, Kingfisher, Campbell Books, Two Hoots and Macmillan Digital Audio. Pan Macmillan was named Publisher of the Year at The British Book Awards in 2015, 2017 and 2020.
www.panmacmillan.com
Jennifer L. Armentrout, author photograph @ Franggy Yanez