Pan Macmillan to publish a moving book on the Holocaust in Ukraine by survivor Malka Levine
Pan Macmillan will publish A Mother's Courage by Malka Levine on 1 September 2023. Publishing director Ingrid Connell acquired UK & Commonwealth rights from Annabel Merullo at PFD.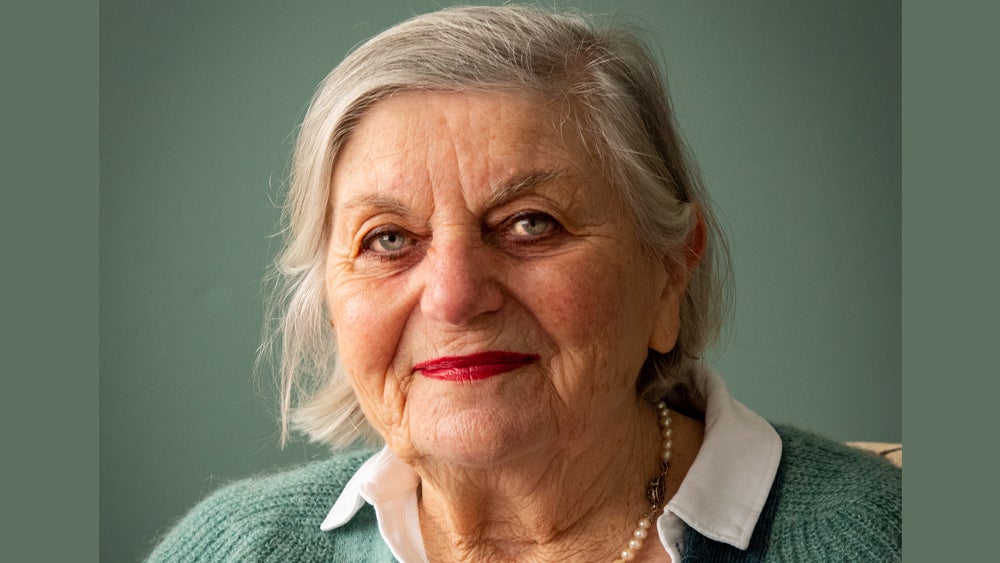 A Mother's Courage is Holocaust survivor Malka Levine's powerful and moving tribute to a determined and resourceful woman who refused to give up hope so long as her children needed her.
Malka was three when the German invaders forced her family into the Jewish ghetto in Volodymyr, a city in present-day Ukraine. Her father sacrificed himself to help his family in the first pogrom, when about 15,000 men, women and children were shot and buried in mass graves. Before he died he begged her mother Rivka to 'save the children'. And despite her heartbreak, that is what she set out to do.
Rivka kept Malka and her two older brothers alive through eighteen traumatic months, as the ghetto got smaller and smaller. They saw the worst of humanity but there were acts of kindness too. A Wehrmacht officer saved them from being shot in the second pogrom and a Polish dressmaker hid Malka's brothers in her house.
Above all, the Yakimchuks, a shrewd Ukrainian farmer and his saintly wife, risked their lives to hide the family just as time was running out for the final Jewish survivors. When the SS commandeered the farm, the Yakimchuks dug a pit under the barn, and there Malka's family stayed through a long, freezing winter and into the summer, coming close to discovery on more than one occasion. Out of the 25,000 Jewish people in Volodymyr only around 30 survived. At the end of the war, with no home and no money, Rivka was forced to draw on her strength yet again as she set out to create a new life for herself and her children.
Malka Levine says: 'This book is my tribute to my remarkable mother, my dad, the ultimate hero, and the people who helped save my family during the Holocaust. I want their actions to be recorded to show that even in the midst of unbearable cruelty and despair there is goodness, and where there is courage there is hope.'
Ingrid Connell, publishing director at Pan Macmillan, comments: 'I'm very proud to publishing Malka Levine's extraordinary and important book. Her story is compelling, at times heartbreaking and ultimately inspirational.'
Malka Levine was born in 1939 in Volodymyr in what is today north-western Ukraine. She lost many close family members in the Holocaust – including her father and grandparents – but survived thanks to her mother's determination to save her children. After the Holocaust her mother took Malka and her brothers to live in Israel.  Malka later married a British journalist and moved to Britain. Today she is widowed with two children and lives near Nottingham. She appeared in the documentary Getting Away With Murders, an investigation into why so many perpetrators of the Holocaust went unpunished. A Mother's Courage is her first book.
About Pan Macmillan
Pan Macmillan is the UK general book publishing arm of the Macmillan Group, which operates in over 70 countries.  Its imprints include Macmillan, Mantle, Pan, Picador, Bluebird, Tor, Macmillan Children's Books, Macmillan Collectors Library, Kingfisher, Campbell Books, Two Hoots and Macmillan Digital Audio. Pan Macmillan was named Publisher of the Year at The British Book Awards in 2020, for the third time in six years.