Tor UK Snaps up three more from Baldree
Tor, an imprint of Pan Macmillan, is thrilled to announce the acquisition of three untitled standalone cosy fantasy novels by Travis Baldree. Publisher Bella Pagan acquired UK and British Commonwealth rights, excluding Canada, from Stevie Finegan at the Zeno Agency. Executive Editor Lindsey Hall acquired US rights for Tor US.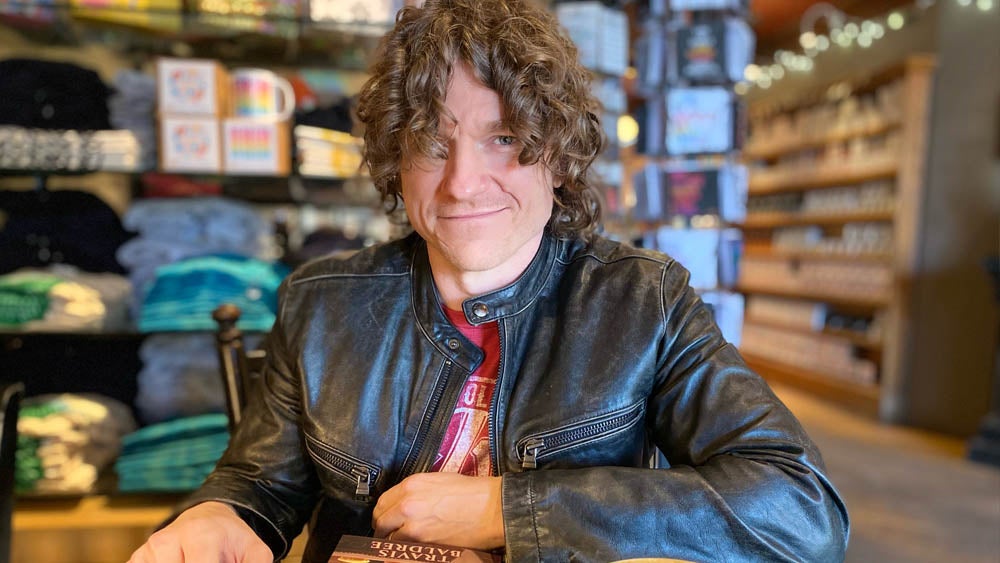 Baldree is the author of bestselling Hugo-shortlisted sensation Legends & Lattes and the upcoming Bookshops & Bonedust (Nov, 2023). The new novels will be more heart-warming, cosy fantasy with the first novel scheduled to be published in November 2025. 
Travis Baldree says: 'It would be a vast understatement to say that I have been humbled and grateful for the incredible support, enthusiasm and kindness that I've received from Tor and Macmillan as we've worked together on my first two books. It has been a joy to get to know the fabulous team there. I'm beyond delighted to announce that I'll be writing a further three books to be published by Tor as well. Thank you so much to everyone who has responded to my stories in such a positive way, and made this improbable journey possible. You have all changed my life.'
Bella Pagan comments: 'Immersive, compelling and wonderfully cosy, it's no wonder that Travis's books have an army of fans all around the world. It's such a privilege to be publishing Travis in the UK and the whole team is thrilled to have signed three more books with him.' 
About the author
Travis Baldree is a New York Times bestselling author, and a full-time audiobook narrator who has lent his voice to hundreds of stories. His novels include the bestselling Legends & Lattes and the upcoming Bookshops & Bonedust. Before becoming a writer, he spent decades designing and building video games like Torchlight, Rebel Galaxy, and Fate. www.travisbaldree.com
About Tor UK
Tor UK specializes in speculative fiction and is a destination for the best in imaginative storytelling. A sister company to Tor Books in the US, Tor UK publishes an impressive array of award-winners, bestsellers, household names and talented debut authors. Tor's mission is to publish out-of-this-world genre fiction and bring readers books that spark joy. It strives every year to increase the diversity of its list, publishing authors from minority backgrounds and increasing positive representation of gender issues through fiction. 
Reflecting all this, Tor UK was shortlisted for Imprint of the Year at the British Book Trade Awards this year. Bella Pagan, Tor's Publisher, was shortlisted for Editor of the Year at these awards and received a 'Highly Commended' endorsement. Tor UK was also shortlisted for Imprint of the Year in 2022. Pan Macmillan publishes fantastic speculative fiction authors including Jennifer Armentrout, Douglas Adams, Olivie Blake, Zen Cho, Genevieve Cogman, Cassandra Clare, Peter F. Hamilton, Lucy Holland, TJ Klune, Freya Marske, Arkady Martine, Naomi Novik, Shelley Parker-Chan, Christopher Paolini, John Scalzi and Adrian Tchaikovsky.

www.panmacmillan.com/tor
About Pan Macmillan
Pan Macmillan is the UK general book publishing arm of the Macmillan Group, which operates in over 70 countries.  Its imprints include Macmillan, Mantle, Pan, Picador, Bluebird, Tor, Macmillan Children's Books, Macmillan Collectors Library, Kingfisher, Campbell Books, Two Hoots and Macmillan Digital Audio. Pan Macmillan won the Publisher of the Year award at The British Book Awards in 2015, 2017 and 2020.

www.panmacmillan.com
Author photo: ©Kathlene Garner