Tor UK acquires two magical new novels by Alix E. Harrow
Pan Macmillan's Tor imprint is thrilled to announce the acquisition of The Underland, and an additional standalone novel from author Alix E. Harrow. The two titles were acquired at auction by Publishing Director Bella Pagan, from Caspian Dennis at Abner Stein (UK and Commonwealth rights). The US rights were acquired by Vice President and Publisher Devi Pillai, for Macmillan's Tor Books imprint in the States.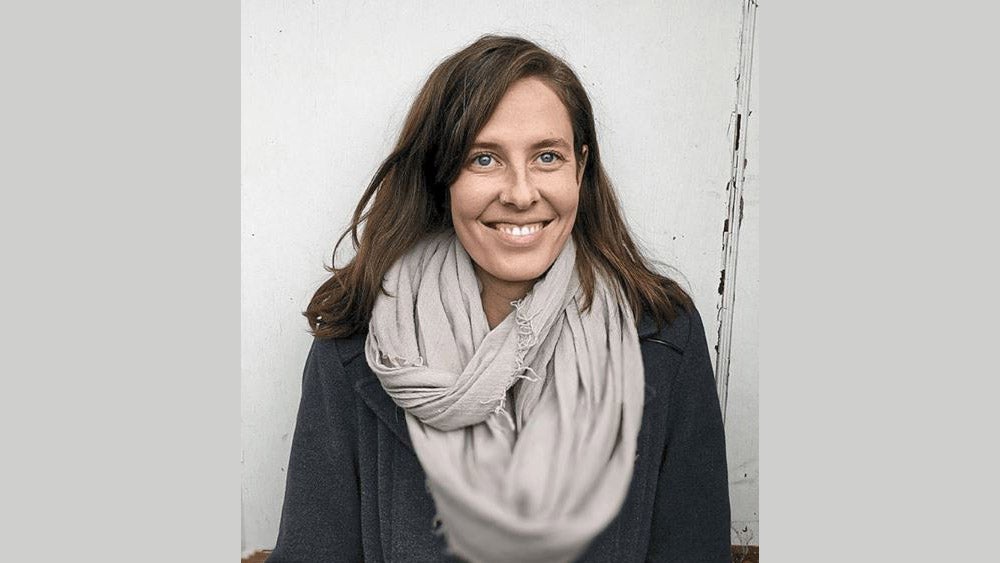 The Underland reads like a modern-day gothic fairytale, centered around a sinister old house. Opal Gravely has grown up hearing stories about Lark House, but could these be more than rumours? When she's hired as a cleaner by Arthur, its reclusive young heir, a dark truth emerges. For something is stirring beneath the House, ready to wreak havoc upon the nearby town.
Perfect for those who loved Uprooted by Naomi Novik, The Binding by Bridget Collins, and The Hazel Wood by Melissa Albert, The Underland is planned for publication in Spring 2023.
Alix E. Harrow says of the deal: 'As a longtime fan and reader, I am over the actual moon to be working with Tor, and so grateful to my agent, Kate McKean, for making this happen. I can't wait to see what we make together!'
Bella Pagan comments: 'I adored Alix's debut, The Ten Thousand Doors of January, and readers are in for an incredible treat with The Underland. Alix has written a breathtakingly imaginative new novel which will thrill, chill and wow you in equal measure.' 
ABOUT THE AUTHOR
Alix E. Harrow is an ex-historian with plenty of opinions and excessive library fines, currently living in Kentucky with her husband and their semi-feral children. She won the Hugo Award in 2019 for her short fiction. And she has attracted nominations for the Nebula, World Fantasy and Locus Awards –also for her short fiction. The Ten Thousand Doors of January is Alix's critically acclaimed debut novel and you can find her on Twitter at @AlixEHarrow.
ABOUT PAN MACMILLAN
Pan Macmillan is the UK general book publishing arm of the Macmillan Group, which operates in over 70 countries.  Its imprints include Macmillan, Mantle, Pan, Picador, Bluebird, Tor, Macmillan Children's Books, Macmillan Collectors Library, Kingfisher, Campbell Books, Two Hoots and Macmillan Digital Audio. Pan Macmillan was named Publisher of the Year at The Bookseller Industry Awards in May 2015 and again in May 2017. www.panmacmillan.com
ABOUT TOR UK
Pan Macmillan's Tor imprint has a reputation for out-of-this-world fiction in the UK and beyond. Pan Macmillan's bestselling and award-winning genre authors include Douglas Adams, Zen Cho, Genevieve Cogman, John Gwynne, Peter F. Hamilton, Arkady Martine, Naomi Novik, Christopher Paolini, John Scalzi and Adrian Tchaikovsky. You can find out more about Tor UK at www.torbooks.co.uk and @UKTor.   
ABOUT TOR US
Tor Books, an imprint of Tom Doherty Associates, is a New York-based publisher of bestselling and critically acclaimed fiction in all formats. Founded in 1980, Tor publishes what is arguably the largest and most diverse line of award-winning science fiction and fantasy, with its books receiving every major award in the SF and Fantasy field. Tor has been named Best Publisher every year since 1988 in the Locus Poll, the largest consumer poll in SF.
Photo credit: Alix E. Harrow