Tor UK acquires Swordcrossed and three standalone by Freya Marske
Tor, an imprint of Pan Macmillan, is delighted to announce the acquisition of Swordcrossed, two other fabulous standalone titles and a novella by fantasy author Freya Marske. Publisher Bella Pagan acquired UK and British Commonwealth rights, excluding Canada, from David Grossman at David Grossman Ltd. Ruoxi Chen, Editor at Tor Publishing Group, acquired US and Canadian rights from Diana Fox, at Fox Literary.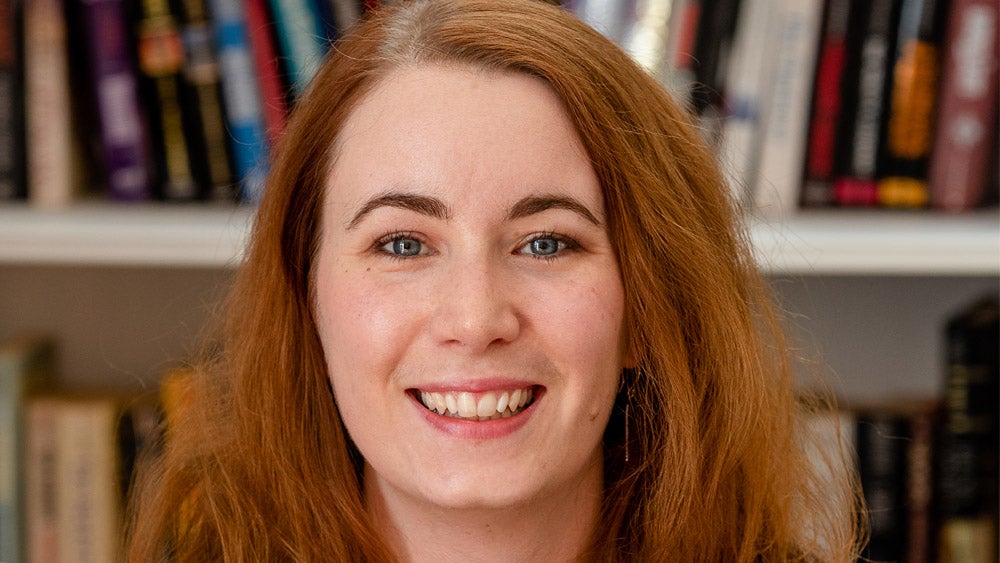 Swordcrossed is an unputdownable historical fantasy full of intrigue, a great deal of charm and a compelling queer romance. Mattinesh Jay, dutiful heir to a struggling business, is in trouble.
He must hire a swordsman, and fast, anticipating a challenge at his arranged marriage ceremony. But Luca Piere, con-artist and charmer, is the best he can afford. Luca is new to the city – and wants to bury old history. He doesn't want to teach Matti swordsmanship, or become entangled in the intrigue that's brought Matti's house to the brink of ruin. As Luca's secrets threaten to drive a blade through their growing alliance, facing the truth could mean both men lose everything. Can they shed enough lies to realise their dreams? 
Bella Pagan comments: 'Freya is an incredibly talented author and I absolutely adore her incredible, relatable characters, her energy and her incredible ideas. These new books are a dream-come-true in terms of their page-turning plots. Readers of Swordcrossed will be wowed by the intrigue, the drama and the chemistry between Matti and Luca!'  
Freya Marske says: 'It's been amazing working with the Tor UK team on my first trilogy, and I can't wait to bring these new books and new characters to my readers in the UK.'
Tor UK will publish Swordcrossed in hardback and other formats in autumn 2024, matching dates with Tor in the US.  
About the author
​Freya Marske is the author of A Power Unbound, A Restless Truth and A Marvellous Light, the latter of which became an international bestseller and won the Romantic Novelists' Association's Award for Romantic Fantasy. Her work has appeared in Analog and has been shortlisted for three Aurealis Awards. She is also a Hugo-nominated podcaster, and won the Ditmar Award for Best New Talent. She lives in Australia.
freyamarske.com
Twitter: @freyamarske
Instagram: @freyamarske
About Tor UK
Tor UK specializes in speculative fiction and is a destination for the best in imaginative storytelling. A sister company to Tor Books in the US, Tor UK publishes an impressive array of award-winners, bestsellers, household names and talented debut authors. Tor's mission is to publish out-of-this-world genre fiction and bring readers books that spark joy. It strives every year to increase the diversity of its list, publishing authors from minority backgrounds and increasing positive representation of gender issues through fiction. Reflecting this, Tor UK was shortlisted for Imprint of the Year at the British Book Trade Awards in 2023 as well as in 2022. Bella Pagan, Tor's Publisher, was also shortlisted for Editor of the Year in 2023. 
Pan Macmillan publishes fantastic speculative fiction authors including Jennifer L. Armentrout, Douglas Adams, Olivie Blake, Zen Cho, Genevieve Cogman, Cassandra Clare, Peter F. Hamilton, Lucy Holland, TJ Klune, Freya Marske, Arkady Martine, Naomi Novik, Shelley Parker-Chan, Christopher Paolini, John Scalzi and Adrian Tchaikovsky. (www.panmacmillan.com/tor) 

About Pan Macmillan
Pan Macmillan is an international consumer book publisher based in the UK, publishing a very broad range of books in all formats, including print, ebook and audio, for today's readers. Its adult book imprints include Bluebird, Macmillan, Macmillan Business, Macmillan Audio, Macmillan Collector's Library, Mantle, One Boat, Pan, Picador and Tor. Children's Book imprints include Macmillan Children's Books, Campbell, Kingfisher and Two Hoots. (www.panmacmillan.com)
Pan Macmillan is part of Macmillan Publishers International Ltd (MPIL), a division of the Holtzbrinck Publishing Group (www.holtzbrinck.com), a large family-owned media company based in Stuttgart.