Tor UK acquires four fantastic queer-positive Klune novels
Tor, an imprint of Pan Macmillan, is thrilled to announce the acquisition of four new standalone fantasy novels by TJ Klune.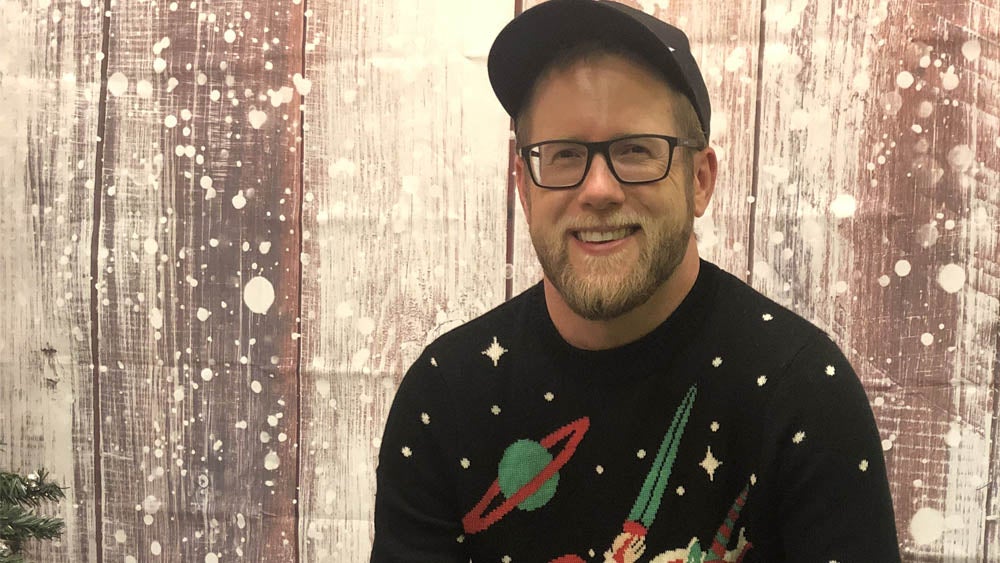 Bella Pagan, Tor's Publisher, acquired UK and British Commonwealth rights via Chris Scheina at Tor US. TJ Klune writes warm-hearted stories with positive queer representation, which explore powerful themes of found family and belonging. These magical new tales will be no exception, and we hope they'll bring joy to new and existing fans alike. 
TJ's new books will be for those who fell in love with his Under the Whispering Door and The House in the Cerulean Sea – which V. E. Schwab described as 'like being wrapped up in a big gay blanket. Simply perfect.' 
Tor UK and Tor US will publish simultaneously, with the first book in this new deal set to publish in 2024. But TJ's next book from Tor UK will be Wolfsong (Green Creek quartet: book one), publishing on 1st September from Tor UK. This is a grand saga of love, sacrifice, werewolves and the lengths we'll go to in order to protect those we hold close. Then in April next year, In the Lives of Puppets is released. This is a brilliantly eccentric and heart-warming tale of found-family, robots and love with strings attached. 
TJ Klune says: "I am so thrilled to be continuing my partnership with Tor to bring my queer fantasies to readers all over the world. And I'm honoured to publish with a company that understands everyone deserves to see themselves represented in books. I can't wait for readers to see what we have in store. And though I'm not ready to talk about the specifics quite yet, I have no doubt fans will be delighted to know that friends both new and old are waiting in the coming years." 
Bella Pagan comments: "TJ's incredible imagination is a delight, and his books are a balm to the soul in troubled times. He creates amazing worlds and peoples his stories with vivid characters you long to know better – and kindness and empathy shines from every page. It's such a privilege to welcome more TJ books to our list."
For Film/TV and translation contact Deidre Knight at the Knight Agency.
About the author
​TJ Klune is the author of New York Times and USA Today bestsellers The House in the Cerulean Sea and Under the Whispering Door. Other titles include The Extraordinaires and many more. Being queer himself, TJ believes it's important – now more than ever – to have accurate, positive, queer representation in stories. And this inspires him to write. TJ Klune has also won the Lambda Literary Award for Best Gay Romance. 
About Tor UK
Reflecting this, Tor UK has been shortlisted for imprint of the year at the British Book Trade Awards 2022. Pan Macmillan's Tor imprint has a reputation for out-of-this-world fiction in the UK and beyond. Pan Macmillan publishes speculative fiction authors including Douglas Adams, Olivie Blake, Zen Cho, Genevieve Cogman, Peter F. Hamilton, Lucy Holland, TJ Klune, Freya Marske, Arkady Martine, Naomi Novik, Shelley Parker-Chan, Christopher Paolini, John Scalzi and Adrian Tchaikovsky.

www.panmacmillan.com/tor
About Pan Macmillan
Pan Macmillan is the UK general book publishing arm of the Macmillan Group, which operates in over 70 countries.  Its imprints include Macmillan, Mantle, Pan, Picador, Bluebird, Tor, Macmillan Children's Books, Macmillan Collectors Library, Kingfisher, Campbell Books, Two Hoots and Macmillan Digital Audio. Pan Macmillan was named Publisher of the Year at The British Book Awards in 2015, 2017 and 2020.

www.panmacmillan.com