Pan Macmillan pledges 20,000 free copies of Marcus Rashford MBE's You Are A Champion to support wave of crowdfunding initiatives by UK bookshops
Today, Marcus Rashford MBE's publisher Pan Macmillan has pledged its support to the wave of crowdfunded book gifting campaigns that have sprung up from bookshops across the UK in response to the events of the weekend. It will add 20,000 more free copies of books on top of the 50,000 Marcus Rashford Book Club books it has already gifted as part of its partnership with Marcus Rashford.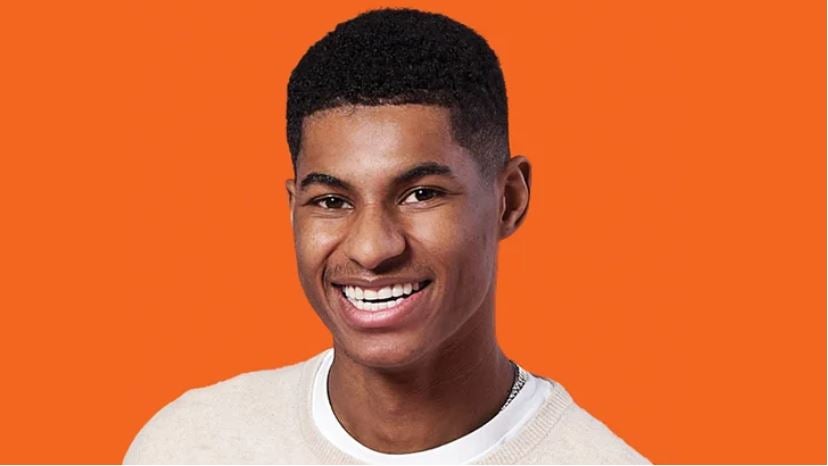 In the wake of the Euros Final on Sunday and the subsequent racist abuse suffered by Marcus and his team mates, a movement has built across the book trade from fans and admirers of Marcus Rashford looking to ensure his inspiring and inclusive message reaches as many children as possible. Across the UK, crowdfunding initiatives have been launched with the aim of reaching disadvantaged children with Marcus' book, written with Carl Anka, You Are A Champion. 
Pan Macmillan said that crowdfunding bookshops can contact the company before the end of July and it will work with them to send a matching number of books to their chosen schools to supplement the inspiring work they are each doing to get Marcus's empowering book into more children's hands. Booksellers should contact Alyx Price, Associate Publisher at Macmillan Children's Books on alyx.price@macmillan.com
Belinda Ioni Rasmussen, MD, Macmillan Children's Books, says:
"Marcus is an inspirational young man and his book speaks directly to children and young people, reinforcing the message that you can be whatever and whoever you want to be, regardless of your background. It is wonderful to see how our industry has pulled together to take positive action to support Marcus Rashford and his message of hope, and we are delighted today to be adding support to the campaigns that have been launched in the last few days."
Crowdfunding activities are already happening at many bookshops and include:  Book-ish in Crickhowell, Wales; MirrorMeWrite in Manchester, working alongside children's author Louise Gooding; Gullivers Bookshop in Wimborne Minster; Winstone's Hunting Raven Bookshop in Frome; and the Newham Bookshop in London.
Vivian Archer at Newham Bookshop says:
"I am overwhelmed by the generosity of people who have donated over £1000 to get his book to local children. One person who bid for a signed copy said he will donate that to a child who could be inspired to go onto great things. Thank you Marcus." 
In May, WHSmith, National Literacy Trust (NLT) and Macmillan Children's Books (MCB) launched a partnership to gift a copy of You Are A Champion for every copy sold by WHSmith. The copies are being distributed via NLT hubs, which work to tackle literacy issues in communities at a local level across the UK.
In June, MCB and Marcus Rashford launched the Marcus Rashford Book Club, a collaboration with the aim of helping children aged 8-12 to develop a love of reading and literacy as a life skill. For the launch, MCB donated 50,000 copies of the first book club selection through charity Magic Breakfast. The Book Club choice, A Dinosaur Ate My Sister, by Pooja Puri, illustrated by Allen Fatimaharan, was distributed to 850 of Magic Breakfast's partner schools, reaching children across disadvantaged areas of the UK. Following the success of the launch, the autumn book club campaign will see thousands more books made available to children in need, details of which will be announced soon. 
ENDS
Please address enquiries to Hannah Davies at Four Culture:
Hannah.Davies@fourcommunications.com  / 07891 423 421
Notes for editors:

About Pan Macmillan
Pan Macmillan is the UK general book publishing arm of the Macmillan Group, which operates in over 70 countries.  Its imprints include Macmillan, Mantle, Pan, Picador, Bluebird, One Boat, Tor, Macmillan Children's Books, Macmillan Collectors Library, Kingfisher, Campbell Books and Two Hoots. Pan Macmillan was named Publisher of the Year at The British Book Awards in May 2015, May 2017 and again in June 2020.
About Marcus Rashford MBE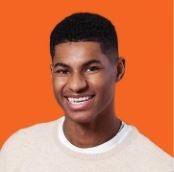 Marcus Rashford MBE is an England International footballer and child food poverty campaigner and bestselling children's author from South Manchester, UK. In the Summer of 2020, Marcus began a campaign, named #endchildfoodpoverty, that would see 1.7 million vulnerable children supported via a £520M Government investment, in a quest to eradicate child hunger from across the UK.
 Along the way, Marcus has formed a Child Food Poverty Taskforce and launched 'Full Time Meals' - a nationwide food education and cooking project designed to equip all children with a vital life skill, building confidence in the kitchen. 
 In the year working alongside Marcus and the Taskforce, food distribution charity FareShare have distributed 130M meals to the most vulnerable across the UK. In the early stages of the relationship, Marcus was able to raise £20M in financial and food donations for the charity. 
 In July 2020, Marcus received an Honorary Doctorate from the University of Manchester becoming the youngest person to receive the accolade in the history of the establishment. In October 2020, he was appointed MBE in the Queen's Birthday Honours. In addition, he won a Special Recognition Award at Pride of Britain 2020, was a recipient of the City of Manchester Award, was the inaugural winner of the FIFA Foundation Award, recipient of a Special Award at BBC's Sports Personality of the Year, a recipient of the Football Writers' Association Tribute Award, and was listed on TIME Magazine's '100 Next' list, as well as Forbes 30 Under 30 list. 
 Today, Marcus continues to fight for a better future for the next generation, equalling the playing field for all.
 Marcus Rashford photo credit: Suki Dhanda
About Carl Anka
Carl Anka is a London-born journalist and broadcaster who believes that everything deep down is a wrestling storyline. He has written for BBC, the Guardian, VICE, NME, GQ and BuzzFeed among other publications online and in print and specialises in writing about pop culture, video games, films and football. He is currently a reporter for sports media group The Athletic and resides in Manchester. You Are A Champion co-written with Marcus Rashford is Carl's debut children's book. 
About Katie Warriner (You Are A Champion contributor)
Katie is one of the UK's leading Performance Psychologists, working behind the scenes and on the big stage with some of the world's best athletes, leaders and organisations. From the sports field to the boardroom, the helicopter pad to the operating theatre, Katie helps people train the mindset skills and practices essential to thriving under pressure. Her clients include CEOs, Olympic Champions, educational leaders and world-record holders. She has been embedded in Olympic sports for the last decade, supporting many of our most successful athletes at the London 2012 and Rio 2016 Olympic Games. She also coaches global business leaders to enhance performance and help people thrive. Through her work in education, she has helped over 250,000 young people build resilience to thrive at school and in life. Above all, Katie is passionate about supporting people to develop the mindset skills and practices required to be the best they can be.