Pan Macmillan Acquires Scarlet Pimpernel-Inspired Adventures By Genevieve Cogman
Pan Macmillan is delighted to announce the acquisition of a new trilogy by Genevieve Cogman, author of the much-loved Invisible Library series. Publishing Director Bella Pagan acquired World Rights including audio from Lucienne Diver at The Knight Agency.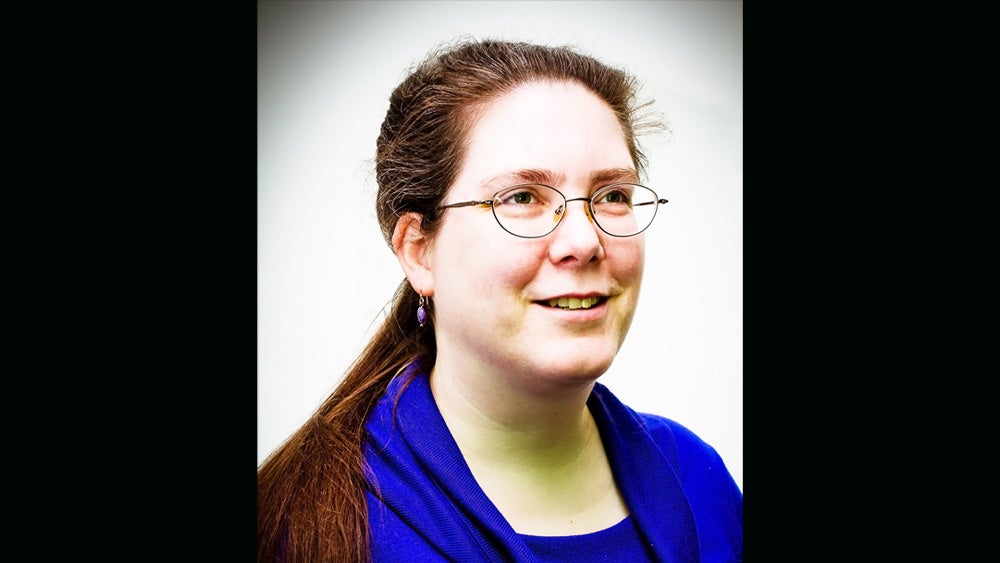 This trilogy reinvents the tale of The Scarlet Pimpernel with the addition of magic and even more mayhem. Scarlet is the first book in the trilogy, set during the turbulent French Revolution, and featuring all of Cogman's trademark wit and fast-paced plotting.
In Revolutionary France, the aristocrats are vampires – and they face the guillotine. However, the Scarlet Pimpernel, a disguised British noble, is determined to rescue them. These predators are being offered sanctuary by their aristocratic British kin, but at great cost to London's ordinary people. Then an English maid discovers the only power that could stop them. Assuming she survives.
This will be perfect for fans of The Invisible Library series, and has been compared to the works of Kim Newman, Gail Carriger and Jasper Fforde. 
Pan Macmillan will publish Scarlet in Autumn 2022 in the UK. In addition, Cogman's latest book, The Untold Story, part of the bestselling Invisible Library series, will be published in late Autumn 2021.
Genevieve Cogman says: "I'm absolutely delighted to have the chance to share this new story. This gives me the chance to revisit childhood heroes from an adult perspective – with additional swashbuckling, politics and vampires."
Bella Pagan enthuses: "Genevieve has come up with a wonderful new twist on a classic adventure, brimming with daring deeds, fun and invention. I can't wait to see her delight readers with her own special magic."
About the author
Genevieve Cogman started on Tolkien and Sherlock Holmes at an early age, and has never looked back. But on a more prosaic note, she has an MSc in Statistics with Medical Applications and has wielded this in an assortment of jobs: clinical coder, data analyst and classifications specialist. The Invisible Library was Genevieve's debut novel, the first in the Invisible Library series. She lives in the North of England and her hobbies include patchwork, beading, knitting and gaming.
About the Invisible Library series
The Invisible Library and sequels are wonderfully entertaining fantasy adventures which reviewers have liked them to the works of Jasper Fforde, Ben Aaronovitch and Terry Pratchett. The series follows the exploits of resourceful Librarian spy Irene Winters, as she hunts down dangerous books for a secretive inter-dimensional Library. The result is peril, hijinks and high drama across a variety of locations and time periods, including Victorian London, Prohibition-era America, Paris and an Island in the Caribbean. 
The Invisible Library was in the Independent's top five fantasy novels for 2015, and was also the bestselling SF/F debut of 2015 through Nielsen BookScan. Cogman's The Lost Plot hit no.2 in the Bookseller's Ebook Bestsellers chart – second only to the new E. L. James novel. 
About Pan Macmillan
Pan Macmillan is the UK general book publishing arm of the Macmillan Group, which operates in over 70 countries.  Its imprints include Macmillan, Mantle, Pan, Picador, Bluebird, One Boat, Tor, Macmillan Children's Books, Macmillan Collectors Library, Kingfisher, Campbell Books and Two Hoots. Pan Macmillan was named Publisher of the Year at The Bookseller Industry Awards in May 2015, May 2017 and again in June 2020. 
About Tor UK
Pan Macmillan's Tor imprint has a reputation for out-of-this-world fiction in the UK and beyond. Pan Macmillan's speculative fiction authors include Douglas Adams, Zen Cho, Genevieve Cogman, Peter F. Hamilton, Lucy Holland, Arkady Martine, Naomi Novik, Christopher Paolini, John Scalzi and Adrian Tchaikovsky.