Pan Macmillan Acquires Gothic Triumph By Hiron Ennes
Pan Macmillan's Tor imprint is thrilled to announce the acquisition of Leech plus another standalone novel by debut author Hiron Ennes. Leech is an atmospheric masterpiece set in an icebound castle, which combines gothic family drama with a dawning horror. This will be a must-read for fans of Silvia Moreno-Garcia, Jeff Vandermeer's Annihilation and Edgar Allen Poe's The House of Usher. Publishing Director Bella Pagan acquired UK and Commonwealth rights excluding Canada from Tordotcom, who will publish the books in the US.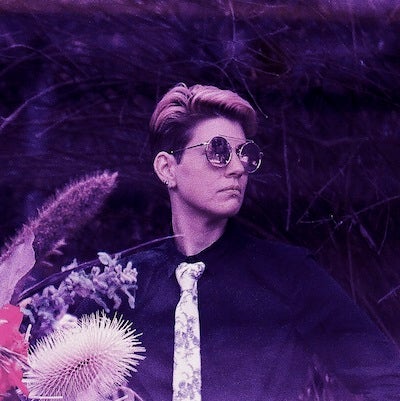 The reader is introduced to a mystery within an isolated chateau. Its baron's physician has just died, and it seems he was possessed by a parasite. Yet this should have been impossible – as the man's spirit was already claimed. The secretive Institute sends another doctor to investigate. But in the icebound castle, a pit of secrets and lies, the parasite is already spreading.
Hiron Ennes says of the deal: ​'I'm excited to be working with Bella and the folks at Tor and Pan Macmillan. I'm so happy they have given a home to my strange tale, and I hope readers either enjoy or are horrified by it – ideally both.' 
Bella Pagan comments: 'Leech is utterly compelling right from the start – a mesmerising mix of darkness and drama. And Hiron Ennes is one of the strongest debut voices I've read in years. I am simply thrilled to be publishing these two books.'
Leech will be published in autumn 2022.

For more information please contact
Hannah Davies | Hannah.Davies@fourcommunications.com | 07891 423 421
Holly Hooley | Holly.Hooley@fourcommunications.com | 07881 510 181
Notes for Editors 

ABOUT THE AUTHOR
Hiron Ennes is a writer, musician, and student of medicine based in the Pacific Northwest. Their areas of interest include infectious disease, pathology, and anticapitalistic healthcare reform. When they're not hunched over a microscope or word document they can be found playing in the snow or playing the harp (though usually not at the same time). They're queer in every sense of the word, and they really want to pet your dog. Leech is their first novel.

ABOUT PAN MACMILLAN
Pan Macmillan is the UK general book publishing arm of the Macmillan Group, which operates in over 70 countries.  Its imprints include Macmillan, Mantle, Pan, Picador, Bluebird, Tor, Macmillan Children's Books, Macmillan Collectors Library, Kingfisher, Campbell Books, Two Hoots and Macmillan Digital Audio. Pan Macmillan was named Publisher of the Year at The Bookseller Industry Awards in May 2015 and again in May 2017. www.panmacmillan.com
ABOUT TOR UK
Pan Macmillan's Tor imprint has a reputation for out-of-this-world fiction in the UK and beyond. Pan Macmillan's bestselling and award-winning genre authors include Douglas Adams, Zen Cho, Genevieve Cogman, Peter F. Hamilton, Arkady Martine, Naomi Novik, Christopher Paolini, John Scalzi and Adrian Tchaikovsky. You can find out more about Tor UK at www.panmacmillan.com/tor