David Tazzyman signs up to illustrate fiction and picture books at Macmillan Children's Books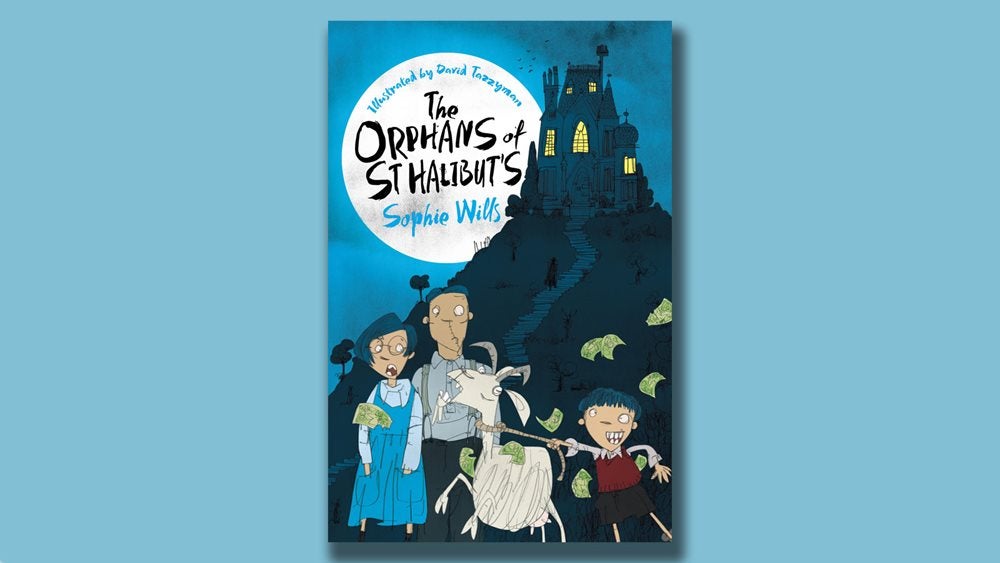 The Orphans of St Halibut's is a brilliant fiction series written by Sophie Wills and tells the story of a group of hapless orphans who suddenly find themselves without any adults to keep them under control. As they are pulled into a gothic mystery, a series of increasingly hilarious mishaps ensue. Sophie was a winner of the 2012 Mumsnet Bedtime Story Prize, judged by Michael Rosen, and this is her first novel. Lucy Pearse bought World Rights in two novels, including ebook and audio, from Kate Shaw at the Shaw Agency. Proof copies are available and publication will be supported by a major trade marketing and PR campaign.   
The Pet: Cautionary Tales for Parents and Children is written by Catherine Emmett. This is her second picture book and follows the extremely spoilt Digby David and his long-suffering father on a hunt for the perfect pet. The bigger the pets become, the more dangerous they are, and eventually Digby David meets his match. Two picture book texts by Catherine were bought from Alice Sutherland-Hawes at Madeleine Milburn. MCB has World Rights and will be presenting The Pet: Cautionary Tales for Parents and Children at the Frankfurt Book Fair this autumn.
David Tazzyman is an internationally acclaimed, award-winning illustrator. He illustrated Andy Stanton's Mr Gum series, which went on to win numerous awards, including the first Roald Dahl Funny Prize, and he has illustrated many children's picture books, including You Can't Take an Elephant on a Bus. He says, "I'm really excited to be joining Macmillan's fiction and picture book lists, and even more so to be working with these two exciting new authors. The Orphans of St Halibut's is a wonderful story full of gothic humour, which appeals to me hugely, and The Pet: Cautionary Tales for Parents and Children simply had me laughing out loud. I can't wait to get started!"
Sam Smith, Publisher Fiction, Non Fiction and Picture Books at MCB, says, "David was our number one choice for both of these projects. We couldn't be more delighted that he has agreed to work on them and are proud to welcome him to Macmillan Children's Books. Sophie and Catherine's stories are both as funny, irreverent and gothic as David's artwork. We know they will be the perfect match, with story and illustration working together to draw readers into a naughty world where children gently poke fun at the adults around them."